So, christmas is well and truly behind us and 2017 is well underway. This time of the year people's pockets are naturally feeling more under pressure than usual. Also, with the tremendous British weather, it also forces us to spend more time in the house (and perhaps on the decks!).
This could be a perfect opportunity for DJs to look at the process of Matched Betting.

So What is Matched Betting?
IT IS NOT GAMBLING! Check out snippets from Wikipedia below, note the highlighted comment – risk free:
---
---
Matched betting is simply a process used by individuals to convert the bookmaker promotions into hard cash. It's been covered by many journalists and newspapers, check out The Guardians review. Matched betting is a process that has been around for a few years, but more recently become more accessible and easier to manage thanks to services like ourselves and Oddsmonkey.
At the current moment in time, there are around 100 bookmakers all fighting for your business, and one of the methods they use to entice new customers is by offering free bets. By using the process of matched betting, you can easily convert all of these free bets into cash. Just the sign up bonuses alone can make £2,000 spending just a few hours a day, over the course of a month.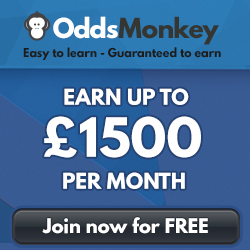 After that point, the bookmakers are still fighting for your trade, but as a regular customer. You will often see promotions like this (from Bet365):
This particular promotion from Bet365 is one of the best bookmaker offers in that with just ten minutes of matched betting trickery, you can make around £40 profit. There are hundreds of offers like these to cash out every month.
Financing that Next Studio Upgrade
Quite a few people have made some sizeable purchases from their matched betting earnings, from holidays to cars, even just building up a next egg. But hey, why can't it be used to invest in your studio?!
Take the Nexus package above as an example, costing thousands of pounds. With a little time matched betting, you will soon find that the finance you need to make such an investment is right there for the taking!
Tell Me More!


We would encourage you to read through our matched betting tutorials which will show you exactly how to cash out these regular bookmaker promotions. The guides are broken up week by week, and by the time you reach week 4, you should have mastered all the skills necessary to regularly cash out those bookmaker promotions.